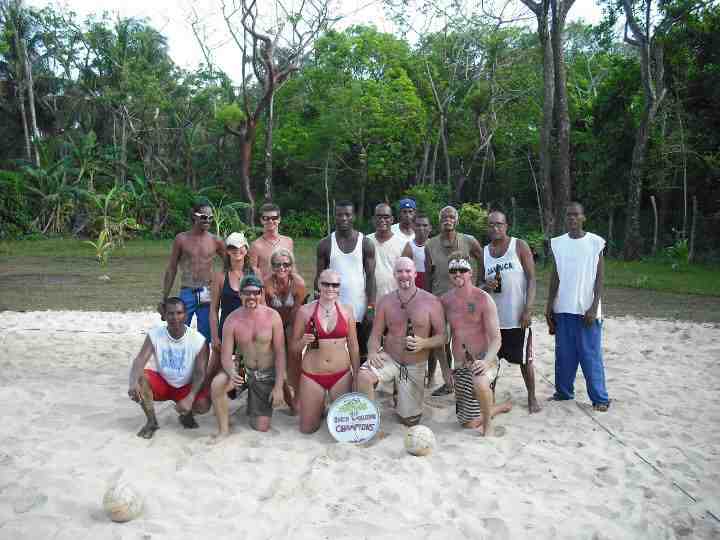 What else is there to do?
All of the above are options on Little Corn Island. Click on the link to learn much more. Or read Kite Surf magazine's article about kiting on Little Corn right here, or Dom Moore's (the editor of Kitesurf Magazine), personal account and advice on kitesurfing in Little Corn. One can join us for a volleyball match on our professional beach court. Most interestingly, we offer seaplane charters to come visit Little Corn, the Pearl Keys or Rio San Juan.
Aside from the more typical vacation diversions, many guests delight most in simply exploring Casa Iguana's 40 acre reserve, which encompasses a farm and garden, 2 private idyllic coves plus a separate stretch of Caribbean beach. Also, venture out to discover the many deserted beaches, hike the narrow trails through the surrounding hills and bush, or just visit with the locals. One can especially relax when we have a visiting yoga instructor or massage therapist. Whatever you choose to do while a guest at Casa Iguana, you will be guaranteed a sense of a very unique and special place.